By Elizabeth Harlow, Ecology Center Staff Writer
Last month, Detroit hosted the annual North American International Auto Show, one of the longest-running, largest, and most buzzed about auto shows on the continent. The Detroit Auto Show, as it's more casually known, should be an event of interest not only for the 800,000 car enthusiasts who attend, but also for folks who care about the environment. Greenhouse gas emissions in the transportation sector are on the rise, and, at 30% of U.S. emissions, represent the largest source of air pollution in America.
Major announcements from this year's show reflected an awkward tension as automakers respond to current consumer demand for large gasoline-powered cars but plan ahead for an auto future that looks almost certainly to be exclusively electric. "There seems to be a disconnect between what's available now and the vehicles promised for the future," says Ecology Center Climate and Energy Program Director Charles Griffith, a long-time observer of the auto industry. "But this year's announcements certainly provide promising signs for an environmentally-friendly transition to electric vehicles."
Electric vehicle (EV) choices remain limited today, and EVs still represent a tiny fraction of new car purchases--less than 2% of sales in 2018. But many more models will be coming to the market in the next few years, including in the popular crossover and sport-utility segments. EV sales were up an incredible 81% last year, driven heavily by the arrival of Tesla's Model 3, and a tipping point appears visible on the near horizon.
Many predict an explosion of EV choices within the next five years. "Most forecasters think that in the next 5-6 years the declining cost of batteries will put EV's at parity with gasoline vehicles, even before accounting for their lower cost of operation (electricity and maintenance costs)," says Charles. "That's not much time from now, so if you are an automaker and you're not in the game by now, you're really behind." One study estimates an industry-wide spending surge of $300 billion on electric technology in the next 5-10 years, based on automaker announcements to date.
This year's Auto Show provided some key highlights of this new future, with automaker reveals covering both near-term and longer-term vehicle plans.  There were even some big announcements regarding this past year's new EV market entries.
Notably, the new Hyundai Kona compact SUV, available as an electric model, won the prestigious North American Utility Vehicle of the Year, beating out the luxury Jaguar I-Pace EV and other notables in the category. The Kona EV is the first electric vehicle to earn the top award in this popular category among car buyers, and the Kona joins the 2017 Car of the Year winning Chevy Bolt as a more affordable EV option for consumers.  
Nissan, Suburu, and luxury brands like Audi and Mercedes also announced plans to roll out new utility EV models in the coming year. Ford and GM said they will have all-electric SUV models launching in 2020 and 2021, with GM planning for Cadillac to serve as the new lead brand for EV product strategy.
These rollouts are encouraging as well as savvy, given consumers' increasing interest in larger cars. "Utility vehicles are where the market interest is right now," says Charles, "and that's where automakers are committed to competing." The early phases of electric vehicle development focused on sedans--including cars like the Nissan Leaf, the Tesla Model S, and the soon-to-be-discontinued Chevy Volt--but ultimately having a broad cross-section of EV offerings, across all popular vehicle types, is critical to the success of electric vehicles.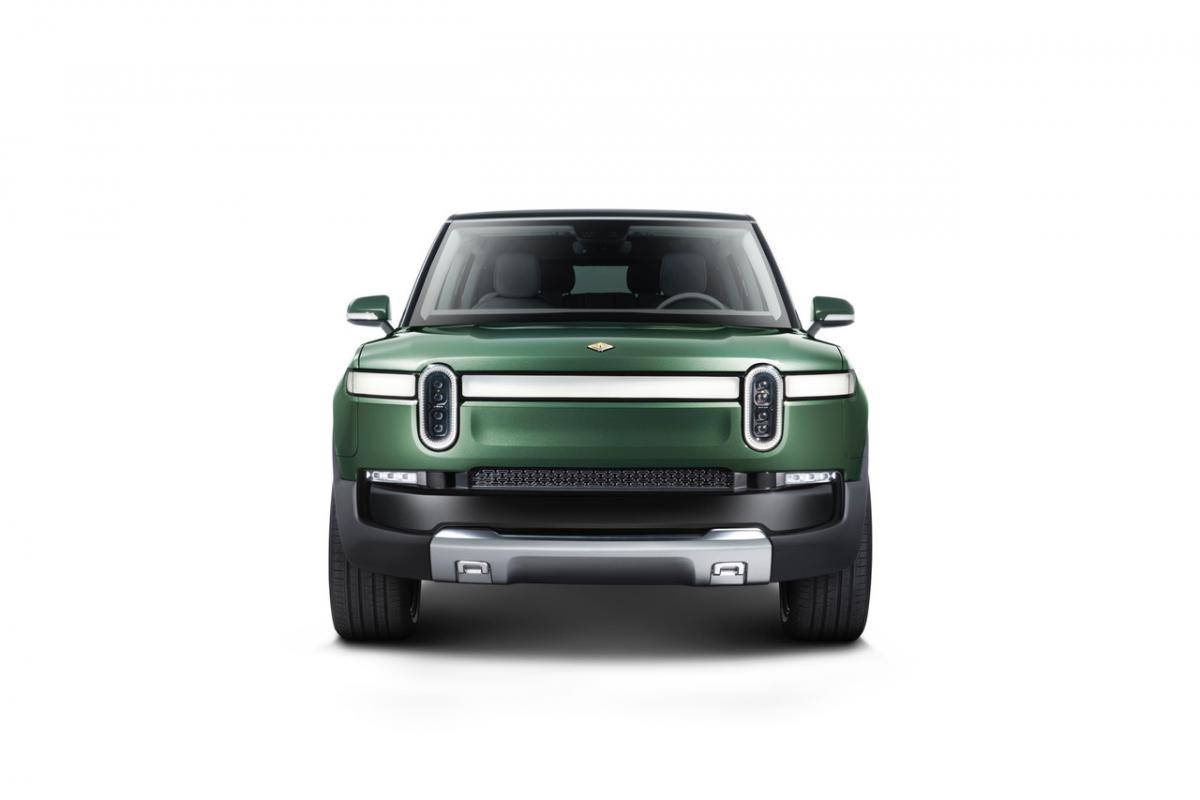 Movement in the luxury market also makes sense while the price gap persists but narrows between EVs and gasoline-powered combustion engine cars. The luxury market is less sensitive to price differences, and rollouts in high-end brands build status and affordability for electric technology. Charles explains, "This is usually the way the market works. The new tech is rolled out on the higher end models where early adopter enthusiasts are willing to pay for it, which helps automakers write off their research and development investments and ultimately bring down costs for deploying the technology in more mainstream models."  
Even among trucks, long regarded as the last holdout for the electric vehicle market, EVs are seeing breakthroughs. Shortly after the Detroit Auto Show, Ford teased the idea of an upcoming electric version of their F-150 pickup, Ford's best-selling model. Detroit area start-up Rivian also recently revealed a hot new all-electric truck, promising Tesla-like performance.
Volkswagen arguably stole the electric show, though, with several major announcements in Detroit and shortly afterward. VW revealed plans to open a new plant in Tennessee dedicated solely to the production of electric vehicles, becoming the only automaker after Tesla with an all-EV U.S. plant.  With a $38 billion investment in electric drivetrains planned over the next four years, a figure far exceeding any other automaker, the manufacturer plans to launch 50 new all-electric models by 2025 and to launch their last gas powered car in 2026. VW's first planned EV is the ID Cross due around 2020, to be followed by the ID Buzz, the successor to VW's iconic microbus.
"All these new investments are timely and suggest that everyone thinks this is where the market is going to be," says Charles, "even though we're not there yet."
For more on the Detroit Auto Show and electric vehicle trends, listen to Charles Griffith's recent interview with WEMU and see a run-down of notable announcements below.