The Climate Crisis and Its Health Impacts
Our climate is in crisis: our planet will warm by three degrees Celsius by the end of the century, four times the level deemed safe by scientists. This warming is exacerbated by the use of fossil fuels. 
More than half of Michigan's electricity is generated from the burning of fossil fuels. Natural gas plants and aging coal plants scattered across Michigan emit dangerous levels of mercury, sulfur dioxide, and arsenic. These toxins are linked to heart disease, cancer, stroke, lung disease, premature death, and chronic respiratory diseases including asthma. Our state is one of the worst in the country when it comes to diseases linked to air quality, as Michigan currently ranks 5th in the nation in premature deaths, hospital admissions, and heart attacks attributed to coal fired power plant pollution. 
Michigan also has the 8th highest number of heart disease deaths per 100,000 people in the country. In 2015, more than 25% of all deaths in Michigan were attributed to heart disease and stroke. Pollution from the state's nine oldest coal-fired power plants has been linked to 68,000 cases of asthma attacks and 180 premature deaths each year, costing the state over $1.5 billion per year in excess health care costs. In 2014, 10.9% of Michigan adults reported currently having asthma, making Michigan the state with the 7th highest asthmas rate in the country. The state's asthma burden is not equally distributed among the population; Asthma deaths among Black people occur at a rate of 3.2 times that of White people, and adults living in low-income areas are hospitalized for asthma 4.2 times as often as adults living in high-income areas. 
Renewable energy and energy efficiency saves money and lives. Doctors, nurses, and other public health advocates support the transition away from coal and other fossil fuels to clean energy. This change will reduce illness, decrease health care costs, and save lives. It will also help combat climate change. 
Michigan must reduce our dependence on fossil fuels and increase support for energy policies that move us toward more efficient, clean and renewable sources of energy. Doing so will reduce illness, rein in health care costs, and save the lives of Michigan residents.
COVID-19 
The COVID-19 pandemic has helped bring the connection between public health and the environment into focus, as we have seen communities disproportionately impacted by pollution have also disproportionately suffered from the worst impacts of the disease. The COVID-19 crisis is magnifying and exacerbating the systemic inequalities in our society that have left marginalized communities, especially communities of color, vulnerable to the virus' devastation. Access to clean air and clean drinking water are critical in preventing co-morbidities which put populations at greater risk. Exposure to temperature extremes, toxic chemicals, and poor indoor air quality from poor air sealing and ventilation within the home, leave families vulnerable, particularly during this time when people have been forced to spend so much time indoors. Additionally, the health implications of energy poverty have hit particularly hard in vulnerable communities as economic situations become more unstable. Decision-makers are learning that inadequate, unhealthy, and unstable housing contributes to the vulnerability of under-resourced communities. There has never been a more important time to address the connections between the environment, poverty, and health.
Energy Efficiency and Housing
The state of housing in the U.S. is also in crisis: No renter making minimum wage can afford a modest two-bedroom apartment. The long legacy of racially discriminatory and inequitable housing policies continues to create disparate outcomes for BIPOC households. From red-lining to racially-restrictive covenants to ongoing segregation to a greater likelihood of being evicted, to the concentration of toxic pollution sources in their neighborhoods, BIPOC households have faced, and continue to face, barriers that prevent them from thriving in strong, healthy communities. As an outcome, we achieve racial equity when Black and other people of color have what they need to thrive, no matter where they live. As a process, organizations apply racial equity when those most adversely impacted by structural racism are at the center of the creation and implementation of the institutional decision-making and practices that impact their lives. Over the last year, many conversations have helped us to understand our own racial biases and blind spots and to identify the institutional racism that has denied BIPOC communities access to clean air, safe water, reliable energy, and quality shelter. 
The cheapest and cleanest energy is the energy we don't use! Energy efficiency refers to taking simple steps to reduce energy waste. Energy efficiency benefits everyone -- whether it's a homeowner updating an old inefficient appliance, a hospital installing a new LED system, or a small-business owner adding insulation. Energy efficiency is a tool used to lower customers' utility bills by making small changes to reduce the amount of energy wasted every day. 
Energy efficiency focused on affordable housing addresses both existential threats and their health and wealth consequences. Affordable multifamily homes are the least likely type of housing to have efficiency upgrades. Energy efficiency improvements in multifamily homes can reduce energy-related expenses, cut energy waste, and protect the health of residents. MEEFA's work primarily helps communities and families that spend upward of 20% of their income on energy, a burden that is unsustainable for these communities and generally missing from our energy policy conversation. These families are getting less and paying more. 
Cities and states are making progress. U.S. utilities invest about $8 billion annually in energy efficiency and the percentage of income devoted to electricity bills has dropped from 2.2% in the 1980s to 1.35% in 2018. Yet averages mask huge inequities. Most lowest-income renters still spend more than half of their monthly income on housing and utility costs. Renters making less than $30,000 per year spend nearly five times as much of their income on energy costs than renters making more than $75,000. The impact of high energy burdens disproportionately impacts Black, indigenous, and people of color even when controlling for income level. Under-resourced households with high energy burdens are twice as likely to fall into poverty as non-energy burdened households.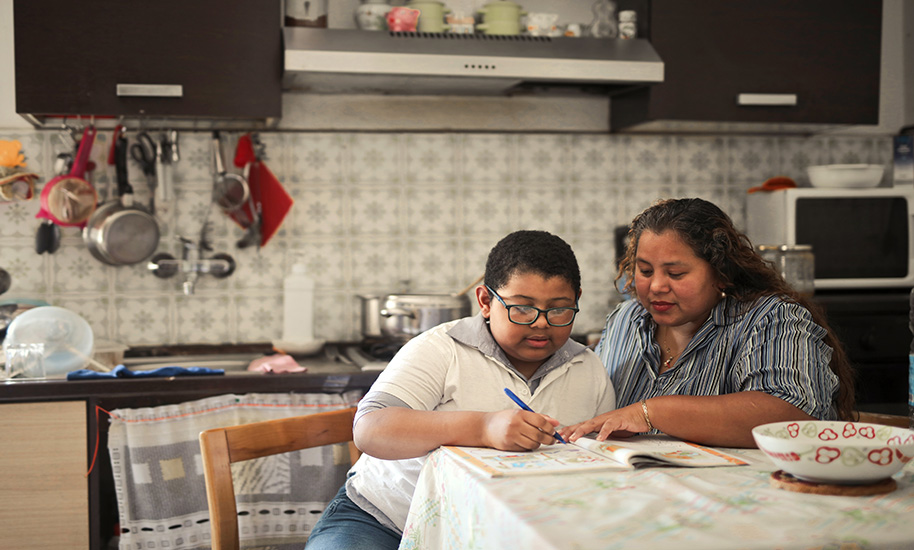 *MEEFA 
Michigan Energy Efficiency for All (MEEFA) is a network of organizations, including the Ecology Center, that unites people from diverse sectors and backgrounds to collectively make multifamily affordable homes energy and water efficient. Partners and allies span include representatives from across sectors of affordable housing, health, energy, environmental  justice, racial equity, renter, and community leaders. We do this work so people in under-invested communities – particularly black, Latinx, and other communities of color – who have been marginalized can equitably benefit from the health, economic, and environmental advantages of energy and water efficiency. Reducing energy and water use in affordable multifamily housing will improve the quality of life for millions, preserve affordable housing across the country, reduce the energy burden on those who feel it the hardest, and cut carbon pollution.
Michigan's Energy Efficiency Economy 
The energy efficiency industry has grown into a huge sector of Michigan's economy. The state has the nation's fifth largest clean energy workforce with over 125,300 clean energy jobs, 68% of which are in energy efficiency. These 85,000+ energy efficiency jobs are good, local jobs. These jobs are in every county, with over 17,000 jobs in rural Michigan. And the average energy efficiency job pays 9.2% more than the average American salary. There's room in the energy efficiency economy for workers of all skill sets and educational attainment levels. Engineers, manufacturers, architects, contractors, and code officials are just some of the careers that the energy efficiency workforce needs to make our homes and buildings more efficient.
Energy efficiency is a growing field that is in need of skilled workers. 84% of energy efficiency businesses say it's hard to hire. Regardless, the energy efficiency industry was predicting a 7% growth rate in 2020 prior to the COVID-19 crisis. There is room in the energy efficiency and clean energy industries for new hires in all fields, regardless of educational attainment or previous training. Additionally, the average salary of energy efficiency workers is 9.2% higher than the national average salary. 
COVID-19
The COVID-19 crisis has certainly hurt Michigan's clean energy workforce. These jobs are at small, local Michigan businesses. There are 17,012 energy efficiency businesses in Michigan, and 79% of these businesses employ fewer than 20 people. This industry is poised to emerge stronger, as the need for efficiency is only increased in difficult economic times. With support and guidance from policymakers and regulators, this workforce can not only bounce back, but help drive Michigan's economic recovery.
MI has lost 31,124 clean energy jobs since COVID began (23.4%)
Oakland County 6,410 lost jobs (20.9%) 

Wayne County 6,014 lost jobs (29.9%)

Macomb County 3,312 lost jobs (26.0%)

Kent County 1,738 lost jobs (16.9%)

MI has lost 20,307 energy efficiency jobs since COVID began (23.8%)
Recovery from the COVID-19 pandemic will require energy efficiency and clean energy to be a part of the picture. In Michigan, every $1 invested in energy efficiency results in $4.35 in broader economic benefits Each year, Michigan's energy waste reduction (EWR) programs -- programs that reduce energy waste and save money by implementing energy saving and energy efficient measures -- create nearly $1 billion in statewide income from job creation and maintenance, and an estimated $1.5 billion in broader economic value. Investing in housing construction and rehabilitation with strong energy efficiency requirements, for both existing Michigan State Housing and Development Authority (MSHDA) efforts and new initiatives beyond, will benefit the broader state economy, as well as customers. 
Energy efficiency reduces customers' monthly bill payments, which is more important now than ever before. Residential electric customers save on average $5 per month on their bills due to the broad system-wide benefits of energy efficiency; Gas customers save on average $5.50 per month. Energy efficiency helps delay and prevent build-out of dirtier, more expensive energy sources. Energy assistance, debt forgiveness, income-based payment plans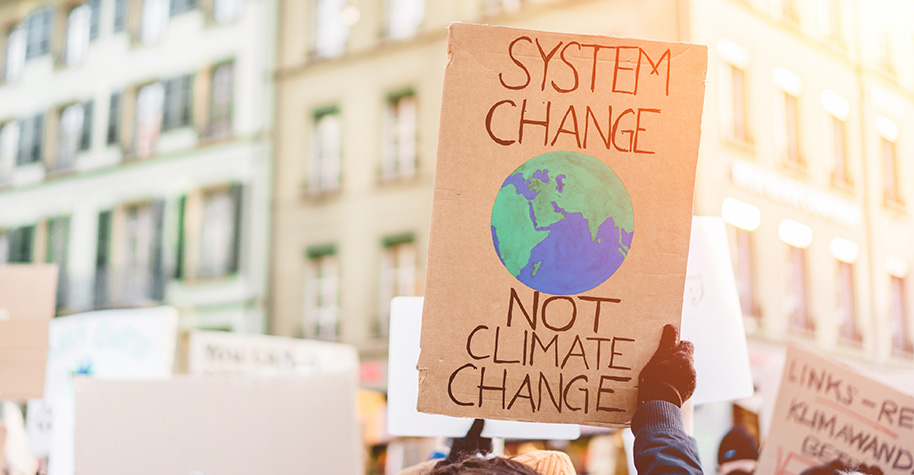 What Can Be Done?
The evidence is clear and the need to act urgent: we must dramatically accelerate reduction of energy consumption if we are to help reduce crushing poverty, preserve affordable housing, fight climate change, and rebuild our economy more equitably. The Ecology Center & MEEFA's climate and energy platform includes the following policies to protect the health of Michigan residents from the pollution produced by coal-fired and natural power plants while saving money for ratepayers and creating jobs in the growing clean energy economy:
Energy
Increase investment in energy assistance and low-income energy waste reduction (EWR) and energy efficiency programs for single-family and multifamily homes.

By pairing short-term energy assistance with investments that reduce bills long-term, households can be moved out of energy poverty.

Create a Health & Safety Fund within DHHS.

This fund would augment energy waste reduction and weatherization programs by addressing issues within the home such as leaky roofs, lead and asbestos, outdated knob and tube electrical systems, and the presence of mold and pests create significant health problems in low income households. These conditions in the home often result in deferrals of needed energy waste reduction measures.

Renew Michigan's successful energy waste reduction standard (EWRS) for electricity and natural gas past its 2021 sunset and add equitable spending requirements for low income homes.

End energy poverty and utility shut-offs for inability to pay.

Ban energy and water shut-offs for the full duration of the COVID-19 crisis.

Develop income-based utility rates and payment plans that serve all Michiganders, regardless of their energy provider.

Create minimum standards for utility payment plans that are based on actual ability to pay, include long terms of at least 12-24 months, an ability to renegotiate payments, and a cap on late payment fees and connection/ reconnection deposits.

Prioritize affordability measures that simultaneously advance health, reliability, and racial justice

Invest in energy efficiency and distributed clean energy generation, especially community solar, in communities with high energy burden and pollution impacts.

Establish strong Renewable Energy benchmarks that must be reached within utility Integrated Resource Planning (IRP). 

Eliminate barriers to distributed generation.

Invest in electrification of the transportation sector.