Date: Thursday, September 21st
Time: 6:00 pm
Location: HOMES Campus
112 Jackson Plaza, Ann Arbor, MI 48103
Join us on Thursday, September 21st for our annual Changemakers Fall fundraiser– an in-person outdoor celebration. We gather to honor and celebrate environmental leaders and connect through community and conversation on environmental justice.  Because of supporters like you, the Ecology Center can work year-round on building healthy people and a healthy planet. We hope you can join us for an evening of inspiration, community-building, food trucks, music, and more.
Don't wait, get your tickets now! Tickets are $75 per person, and include (1) meal ticket and (1) drink ticket.
Special Thanks to Resource Recycling Systems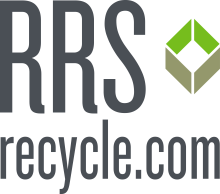 Our Keynote Speaker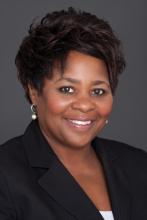 We're thrilled to share that renowned environmental justice activist Donele Wilkins will deliver the keynote address at our Fall Fundraiser. Donele has dedicated her life's work towards improving the quality of life for Detroiters and others through environmental and social justice. She is the founding director of the Green Door Initiative, a non- profit organization promoting environmental justice in Michigan. She is sought after as a public speaker and is the recipient of many awards, including the Ecology Center's Munzel Award in 2022, and most recently the Lifetime Achievement Award by the Detroit City Council's Green Task Force. 
Donele has played a key role in developing Michigan's Environmental Justice Policy, launched Detroit's first green jobs training program, advocated for citizen involvement in public policies and citizen science and contributed to many scholarly articles on environmental justice and public health.
Munzel Award Recipient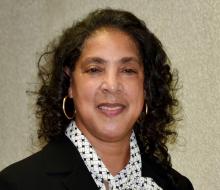 At this year's Fall Fundraiser, community organizer and activist Theresa Landrum will be awarded the Munzel Award for Environmental Activism. A life-long Detroiter, Ms. Landrum has been fighting environmental injustices in her city for decades. She is one of the most outspoken community activists in Southwest Detroit 48217's zip code, deemed as the most polluted zip code in Michigan. She serves on two committees under Governor Whitmer, including the Michigan PFAS Action Response Team Citizens' Advisory Work Group (MPART CAWG), scrutinizing policy and standards for PFAS in Michigan's water.She also served on the Michigan Advisory Council on Environmental Justice (MAC-EJ), helping to develop policy to address Environmental Justice in Michigan.
Musical Guest
For this event, the acclaimed contemporary indie-folk duo Annie and Rod Capps will be joining us as the featured musical guest. Annie and Rod have established themselves as well-respected songwriters, musicians and performers, with three albums topping the Folk Radio charts and as 2-time Kerrville New Folk Finalists. The Capps' sound meets at the intersection of Americana & Folk citing rock, jazz and bluegrass influences. The duo is on a musical journey that began in 1982, culminating into a symbiotic sound that reflects their deep and intuitive understanding of each other. Nine studio albums later they continue to explore their love of blending diverse styles to create a fresh and unique amalgamation all while sticking to their narrative "songs about broken things and poignant little ponderings delivered with a rootsy vibe, a touch of twang and soulful groove". You can check out their music video below, and find more on their website.
Special Thanks to Our Sponsors
Premier Sponsor
Resource Recycling Systems
Environmental Defenders
Ann Arbor Area Transportation Authority
Frank and Elizabeth Parkinson 
Janis Bobrin and Mike Allemang 
Joan Binkow 
Naturepedic Organic Mattresses
Riyaz Kanji and Nina Mendelson 
Environmental Advocates
Beverly and Tom Ghesquiere 
Christopher and Elaine Graham
David Stead and Xiaoli Xu
EarthJustice
ECO PHYSICS, Inc.
Jean Carlberg and Bunyan Bryant 
Jeff Alson
Herb and Ruth Munzel Family
Martin Family Foundation
McLaren Wealth Strategies
Michigan Environmental Council
Oliver and Susan Cameron 
Porter Family Foundation
Steve and Shira Klein 
Stuart Batterman and Gloria Mason
Environmental Supporters
Evan Pratt 
Henry and Lana Pollack
John Hunting 
JustAir
Karen Prochnow 
Michelle Deatrick
Northstar Bank
Recycle Ann Arbor
School for Environment and Sustainability
Susan Froelich and Richard Ingram