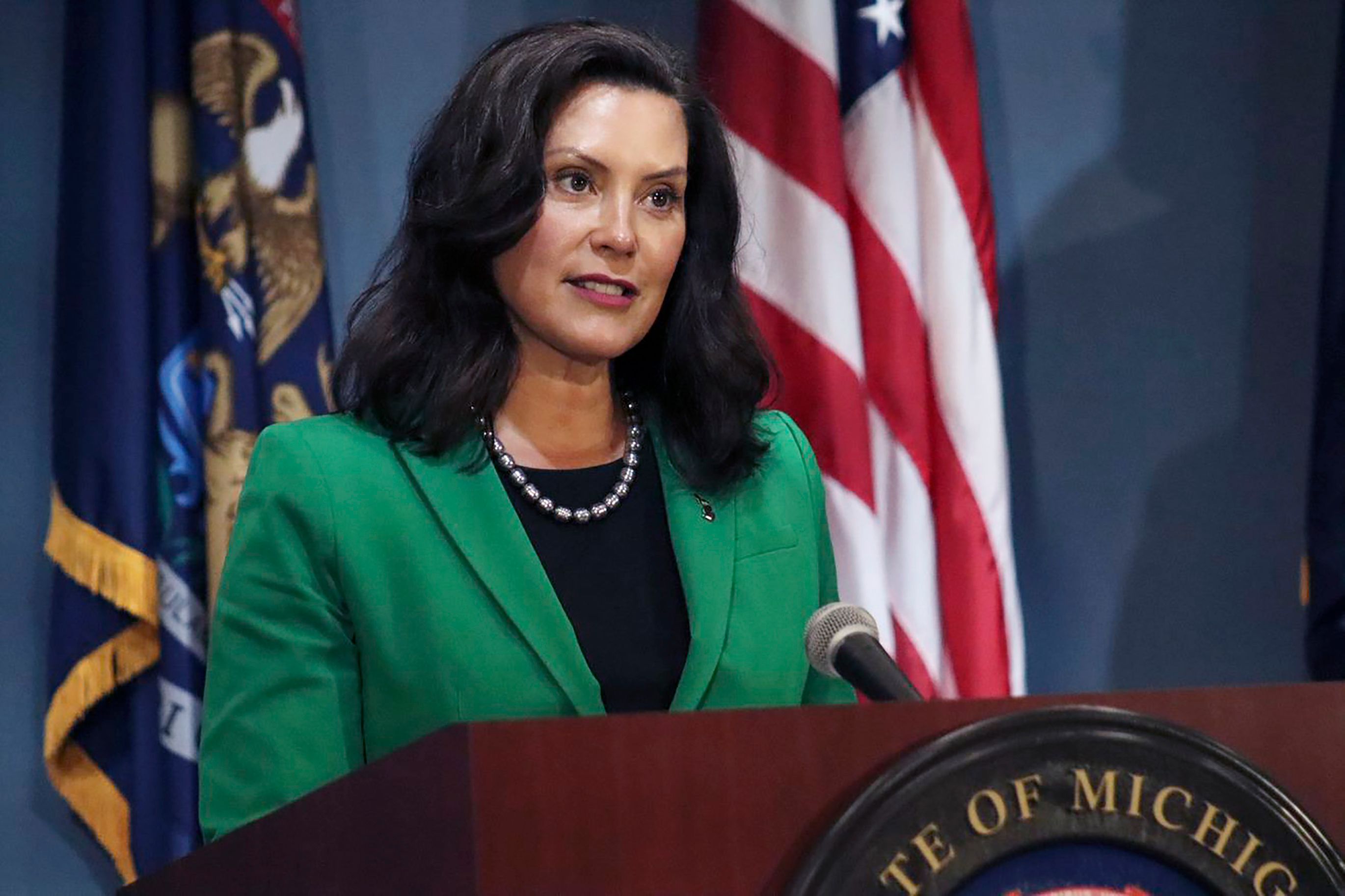 Press Release
ANN ARBOR - The Ecology Center praised an executive directive issued by Governor Whitmer today to limit the purchase of products containing PFAS by the state of Michigan. The directive sets a national precedent for state-level procurement policies focused on toxic chemicals and human health. 
The policy directs the state to use its $2.5 billion purchasing power to purchase products that do not contain PFAS. Other states have product-specific procurement restrictions, while Michigan's policy will be implemented across all state purchasing including all products and their components, including packaging. 
"Today Governor Whitmer took bold action to use the purchasing power of the State to prevent PFAS exposure," said Rebecca Meuninck, deputy director of the Ecology Center. "Other states and municipalities have begun creating procurement policies and purchasing specifications related to PFAS in products but none are as broad as Michigan's new directive that includes all product categories."
States wield incredible purchasing power and can help smaller entities like municipalities, businesses, and institutions create more demand in the marketplace for environmentally preferable products. Thus far other states have issued procurement policies and specifications for individual products categories. For example, Connecticut issued a procurement policy related to PFAS in food contact materials. New York has purchasing specifications to avoid PFAS in products including food contact material, flooring, and furniture. Minnesota has led on different multi-state purchasing agreements which avoid PFAS in products such as office furnishings. 
In 2019, the City of Ann Arbor created its sustainable procurement policy that contains the strongest language in the country on avoiding classes of toxic chemicals such as PFAS.  Other municipalities in Michigan, across the Great Lakes region, and nationally are looking at Ann Arbor's local policy to create their policies. 
Earlier this month, PFAS-impacted community leaders across Michigan unveiled their PFAS Policy Agenda to launch the Great Lakes PFAS Action Network (GLPAN). State-level PFAS-free procurement was a key policy priority in the Agenda. "I applaud the Governor's Executive Directive today," said Robb Kerr, an Ann Arbor resident and Community Leader with the GLPAN. "Addressing PFAS contamination must take place at every level of government. We have an excellent procurement policy in Ann Arbor but the state's action will greatly amplify its effect in the marketplace. I hope that many more states follow Michigan's lead."  
Michigan's new directive will also push manufacturers and suppliers to disclose whether or not their products contain PFAS. 
"PFAS are found in many different products purchased by states and municipalities," said Meuninck. "These products range from food-contact materials in cafeterias, furniture and carpeting, and even building products such as sealants and caulks. PFAS-free procurement is a critical tool that states can take to turn off the tap on these forever chemicals."
Michigan has over 170 PFAS-contaminated sites, 10 watersheds under investigation for PFAS-contamination, and it is estimated that nearly two million residents have PFAS in their drinking water. In Michigan, the federal, state, and local governments have spent over $139M on PFAS site clean-up and water filtration since 2018. 
The Governor's new procurement directive is an important tool to prevent future PFAS contamination from the production, use, and disposal of PFAS-containing products. 
---
The Ecology Center in partnership with Safer States has provided technical assistance and support to over 20 municipalities and states and creates tools for sustainability and procurement professionals to aid them in creating and implementing their non-toxic procurement policies. These tools include our Sustainable Procurement Policies Roadmap which guides municipalities and states step by step through the creation and implementation of their policies. The tool contains a curated set of resources including model policies, specifications, guidance documents, and webinars. Earlier this year, we also unveiled our interactive training module for municipalities to use to train their staff on how to implement their sustainable purchasing policy.