Groups praise diligent work of Council on Future Mobility and Electrification 
LANSING – The future of mobility is here and unless Michigan makes critical investments now the state that put the world on wheels could get left behind, according to a new report released today outlining several recommendations for state policymakers.
Groups praised the work that went into crafting the report, noting that if the recommendations are implemented, combined with Michigan's automotive know-how, it will help the state become more competitive in accelerating the mobility electrification sector.
Among the many recommendations contained in the Council on Future Mobility and Electrification (CFME) report, several focused on programs and policies needed to advance and support the transition to transportation electrification:
Allocation of $36 to $45 million to implement a transit and school bus pilot program to enable 15 to 20 school districts and 70 transit agencies to purchase electric buses, charging infrastructure, and access technical assistance and additional resources.
Funding to support the development of both public and private EV charging infrastructure with a focus on disadvantaged/underserved communities and legislation requiring utilities to ramp up infrastructure deployment to support 2 million EV's on MI roads by 2030.
A feasibility study to determine the optimum incentive program to encourage adoption of zero-emission vehicles, including medium and heavy-duty trucks.
An EV Academy and other incentives to attract and retain a skilled workforce.
A Global Center of Excellence for Battery Innovation
Development of an EV-Ready Community Playbook that local governments can utilize to model local regulations and land use policies
"Michigan has billions of dollars to leverage at this moment that could set our state's largest industry and our workers on a path toward future growth and prosperity," said Jane McCurry, Executive Director of Clean Fuels Michigan. "As the report says, if we miss this moment, we will fall further behind. We are urging state policymakers to take these recommendations seriously and take action now."
 "Transportation is the leading cause of air pollution and Michigan kids deserve a cleaner commute," said Kindra Weid, a registered nurse and coalition coordinator at MI Air MI Health. "Dirty diesel buses and trucks on our roadways are polluting the air we breathe and contributing to our childhood and adult asthma rates being higher than the national average. Our state will reduce illness and avoid premature death by making the switch to electric trucks and buses as the report recommends." 
Every day, diesel-fueled buses travel approximately 900,000 miles across Michigan, transporting 700,000 children to school. Yet there are only 7 school districts in the state with non-polluting electric buses.
"Seven Michigan school districts have successfully implemented a few electric school buses and the proposed pilot to integrate them into more fleets across the state – especially those with high rates of asthma – will benefit Michigan children, school bus drivers and neighborhoods through which the buses pass every day," stated Margrethe Kearney, Senior Attorney (Grand Rapids) for the Environmental Law & Policy Center.
Michigan's major automotive companies have pledged to electrify their light-duty fleet in the coming years, and there are also more than 100 models of shuttle buses, delivery vans, tractor trailers and more already available or going to be on the market by next year. 
"It's outrageous that Metro Detroit continues to be among the worst in the nation for the tiny particulate pollution that worsens asthma and that this disproportionately impacts people of color and low-income communities who are most likely to live near trucking corridors," said Megan Owens, Executive Director of Transportation Riders United. "Public transit lessens pollution while connecting communities, which is why we need Michigan policymakers to expand clean, electric transit and charging infrastructure."
###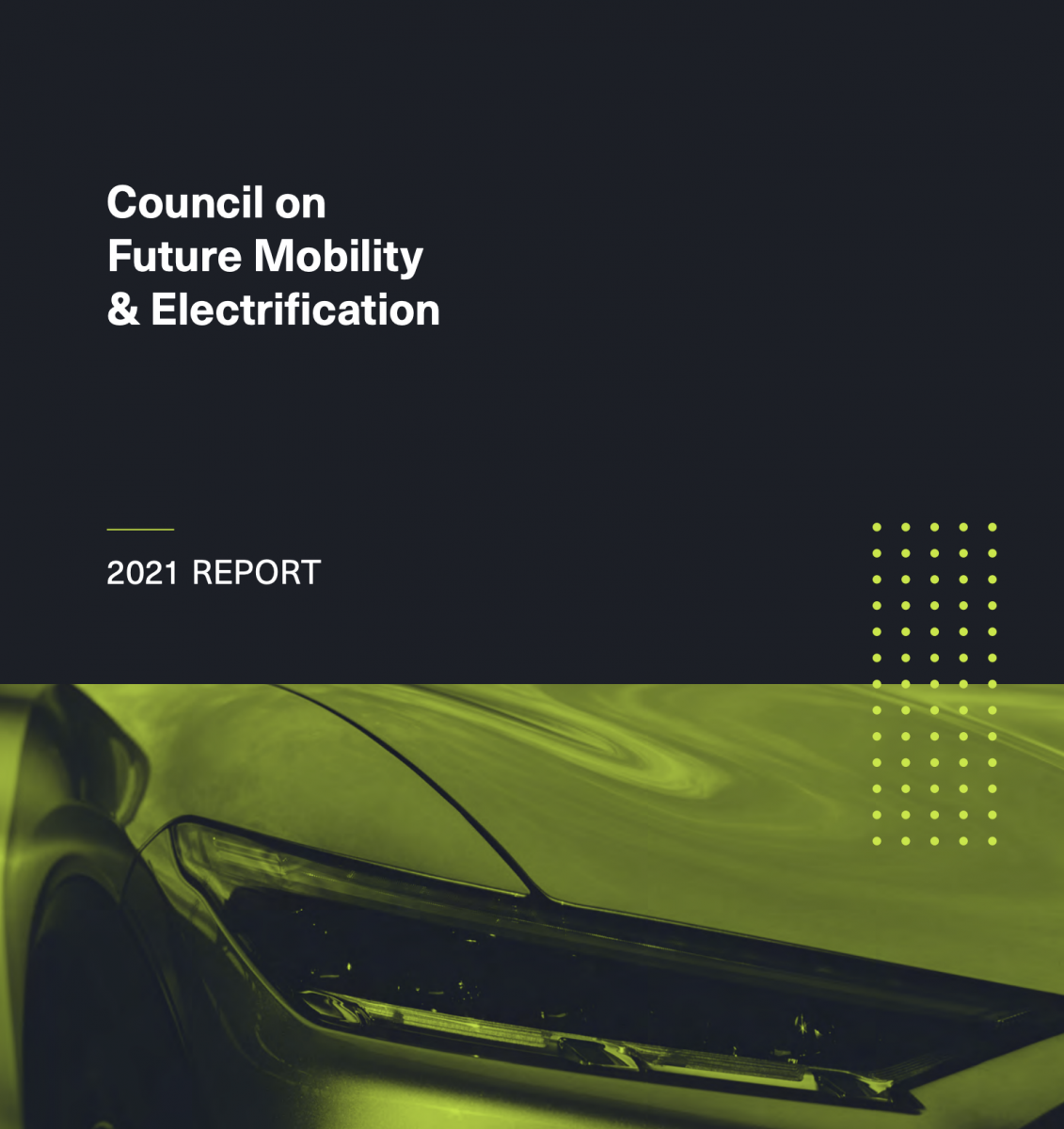 As a participant in one of the Workgroups, Ecology Center Climate and Energy Director Charles Griffith helped draft several of the recommendations, including one that builds on an Ecology Center research report which found that the state's electric vehicle (EV) fees were higher than that paid by comparable gasoline vehicles. The CFME report proposes a pilot study for a vehicle miles traveled (VMT) approach for taxing EVs that takes into account their greater efficiency.