Brew Dr is one of the top five U.S. producers of kombucha, the popular fermented tea beverage. Its ingredients are organically sourced. Brew Dr is the first kombucha company to become a Certified B Corporation, demonstrating its commitment to meeting the highest standards of social and environmental performance. This brand owner has proven that change can happen quickly. Immediately after being alerted to test results that found ortho-phthalates in the vinyl plastic cap liners of the metal bottle caps on the glass bottles of kombucha, founder and CEO Matt Thomas swung into action. Working with its supplier, Brew Dr quickly switched to a phthalate free, non-vinyl plastic liner for its bottle caps.
"It really wasn't much of a decision to make, it's not like we would consider continuing to use caps that could potentially leach any kind of harmful chemicals into our products. I would hope that any food manufacturer would feel the same way," said Matt Thomas, founder of Brew Dr Kombucha. "It starts with safety first, and you build a business around that."
The biggest frustration for the company was not knowing it had options and not receiving any financial credit for previously purchased toxic bottle caps, but the company whose mission statement reads: "Through our responsible brewing process and business practices, we're committed to better choices for people, communities, and our planet," made the decision to prioritize the health of the consumer.

Maine Root beverages use organic cane sugar obtained from fair trade in Brazil to make tasty root beer, ginger brew, lemonades and sodas. When we provided them with our test results for their cap liners, the president of the company took immediate action. Maine Root promptly switched to a phthalate-free plasticizer for the vinyl cap liners for all its bottles. Now they are searching for a vinyl-free alternative that meets their exacting performance specifications. That's social responsibility and market leadership.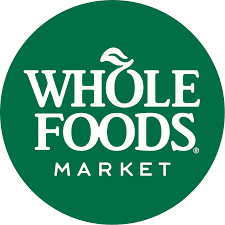 Once we shared our bottle cap test results with Whole Foods Market, now owned by Amazon, the company worked with its suppliers of private label mineral water to immediately switch to a non-phthalate plasticizer in its vinyl cap liner. Whole Foods Markets has pledged to work toward transitioning to a non-vinyl solution for its bottle cap liners, with the goal of phasing out vinyl plastic from all of its packaging.

The fifth largest soda company in the world, Keurig Dr Pepper says it eliminated the use of phthalates in the cap liners of IBC and Stewart's in the third quarter of 2020. It plans to eliminate the use of vinyl plastic in its Snapple and Nantucket Nectars brands by switching from a metal cap lined with vinyl to an all-plastic polyethylene closure. The company pledged to develop a chemical policy for all its products and packaging later in 2021 and will consider transitioning away from all uses of vinyl plastic in beverage packaging.
After the release of this report and pressure from consumers, S. Martinelli & Co. responded by committing to eliminate phthalates, and eventually vinyl, from the caps of their sparkling drinks. (Their non-sparkling drinks already contained non-vinyl gaskets.) "As of June [2021], we have a viable solution, and we converted to non-phthalate," Martinelli's director of operations told a California newspaper. "So everything they're shipping us as of last month is non-phthalate."