Post photos of pets being ashamed of the toxics in canned pet food! Healthy Stuff will send them to the major manufacturers of pet food to show customers are concerned.
Humorous "pet shaming" is typically used when a pet does something bad like your pet eats your sandwich or destroys your cords. In this case, we are using it for pets dogs and cats shaming the pet food manufacturers for their toxic canned pet food.
Download a Sign
To participate, please get a photo with your pet(s) and a sign with text. You can create your message, below are some examples: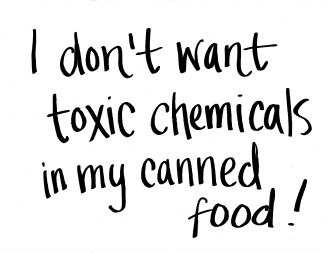 I don't want toxic chemicals in my canned food!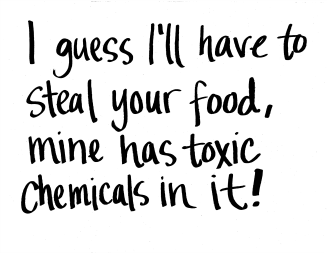 I guess I'll have to steal your food, mine has toxic chemicals in it!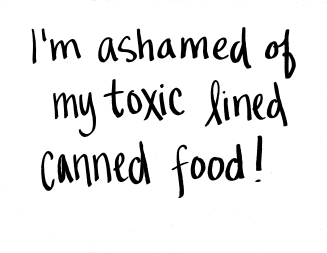 I'm ashamed of my toxic lined canned food!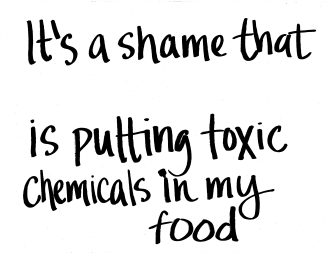 It's a shame that ________ is putting toxic chemicals in my canned food.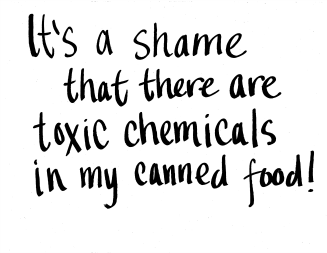 It's a shame that there are toxic chemicals in my canned food.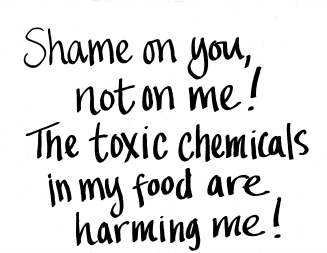 Shame on you, not me. The toxic chemicals in my canned food are harming me.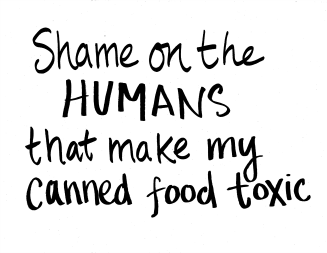 Shame on the humans that make my canned food toxic.
You've been feeding me WHAT?!
Take a Photo with Your Pet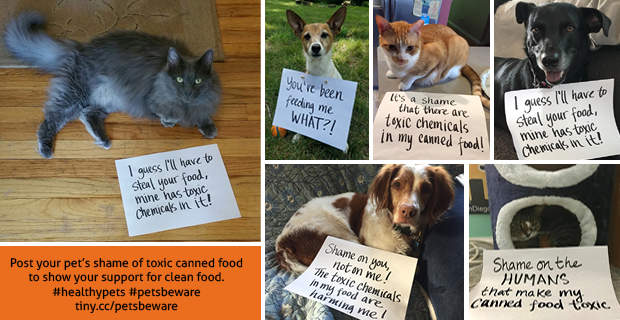 Post on Facebook or Twitter
When you post on Facebook (make it public) and/or Twitter, use the hashtags:
         #petsbeware #healthypets
that way the Healthy Stuff team can find your post and send onto the pet food manufacturers to show that you and your furry friends are concerned.
Link to our report at:
       tiny.cc/petsbeware
so others can read the study and know more about toxic can linings of pet food-- and do something about it!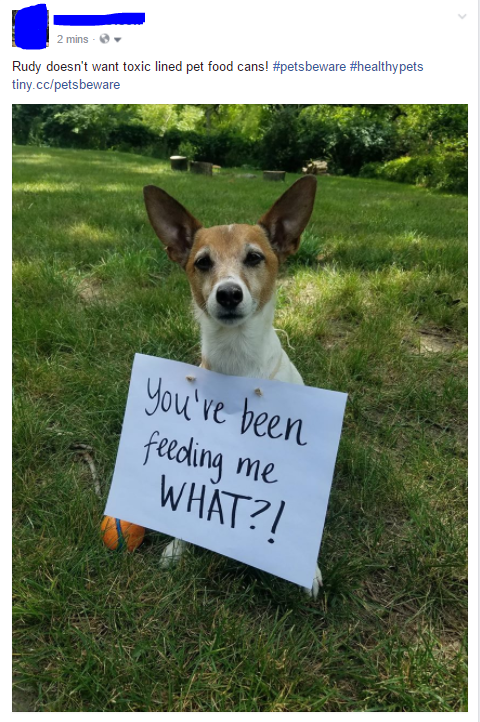 If want to call your particular pet food company based on the results of the study, please do so, otherwise please feel free to use a more general message. Check out our results for your pet's favorite food.